pdfFiller is not affiliated with any government organization
Get the free credit dispute form
Show details
Hide details
PREMIER CREDIT REPORT This is an approved Direct to Consumer Dispute Form This form is being provided as a simplified means of communicating legitimate disputes only. By no means should accurate,
Get, Create, Make and Sign credit dispute form pdf
Get Form

eSign

Fax

Email

Add Annotation

Share
How to fill out credit dispute form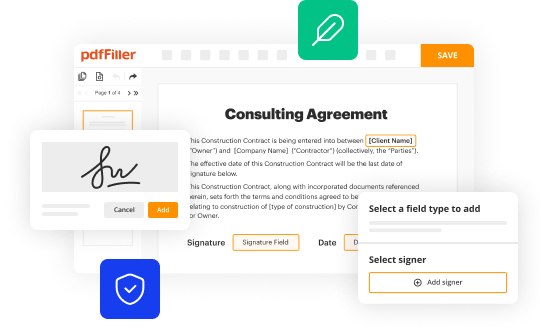 How to fill out transunion dispute:
01
Gather all necessary documents such as your credit report, supporting evidence, and any correspondence related to the dispute.
02
Visit the TransUnion website or call their customer service hotline to initiate the dispute process.
03
Provide detailed information regarding the inaccurate items on your credit report, including the nature of the dispute and any supporting documentation.
04
Follow the instructions provided by TransUnion to submit your dispute, either online, by mail, or through their mobile app.
05
Keep copies of all documents and communication related to the dispute for your records.
06
Wait for TransUnion to investigate your dispute, which typically takes around 30 days.
07
Review the results of the investigation and ensure that any inaccuracies have been corrected on your credit report.
Who needs transunion dispute:
01
Individuals who have identified inaccuracies on their TransUnion credit report.
02
Those who have experienced identity theft and need to dispute fraudulent accounts or information.
03
People who wish to improve their credit score by addressing negative or incorrect items on their TransUnion report.
This is how it works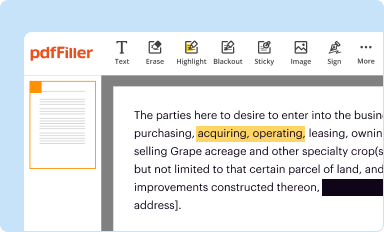 Edit your credit dispute form form online
Type text, complete fillable fields, insert images, highlight or blackout data for discretion, add comments, and more.
Add your legally-binding signature
Draw or type your signature, upload a signature image, or capture it with your digital camera.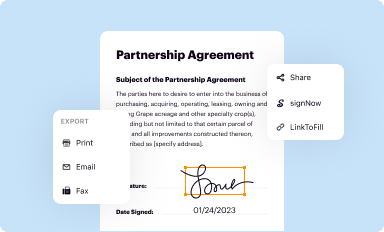 Share your form instantly
Email, fax, or share your credit dispute form form via URL. You can also download, print, or export forms to your preferred cloud storage service.
How to edit credit dispute form online
Follow the steps down below to benefit from a competent PDF editor:
1
Register the account. Begin by clicking Start Free Trial and create a profile if you are a new user.
2
Simply add a document. Select Add New from your Dashboard and import a file into the system by uploading it from your device or importing it via the cloud, online, or internal mail. Then click Begin editing.
3
Edit printable credit dispute letters form. Add and change text, add new objects, move pages, add watermarks and page numbers, and more. Then click Done when you're done editing and go to the Documents tab to merge or split the file. If you want to lock or unlock the file, click the lock or unlock button.
4
Save your file. Select it from your records list. Then, click the right toolbar and select one of the various exporting options: save in numerous formats, download as PDF, email, or cloud.
With pdfFiller, it's always easy to work with documents. Check it out!
People Also Ask about credit dispute form
How do I contact TransUnion for a dispute?
How do I get an unpaid collection removed from my credit report?
How long does a TransUnion dispute take?
Does removing dispute hurt my credit?
Will my credit score go back up after a dispute?
How long does it take for a dispute to be removed from your credit report?
Sample Credit Dispute Letter is not the form you're looking for?
Search for another form here.
Comments and Help with dispute forms for credit
Video instructions and help with filling out and completing credit dispute form
Instructions and Help about transunion dispute form
Okay cool so what IN×39'm goinpersistsis show you guys how to actually use that free document that I sent you so just uh ignore this let me show you solo to Google Drive it's just drivegoogle.com and it×39's frecocoonothieveve like word you have word, or you prefer like document editing program toucan definitely do that, but I want everybody to be able to do this because not everybody has word or has enough people are going to have Mac or PC so really simple drive.google.com you×39;redoing to get new go to Google Docs so of course you need to make a Google accountlike a Gmail account to be able to ghetto this but anyways now so let×39's say you have your document downloaded right, and I'm going to say for example you have itlike right here right really simple you have it in your somewhere you can copyist right, so you have the document toucan kind of copy here oops you×39
FAQ
Who is required to file transunion dispute?

Anyone who believes there is an inaccuracy or omission in their TransUnion credit report is required to file a dispute.

What is transunion dispute?

TransUnion dispute refers to the process of disputing inaccurate or incorrect information on a credit report with TransUnion, one of the three major credit bureaus in the United States. When you find errors or discrepancies in your credit report, such as incorrect personal information, inaccurate account details, or unauthorized accounts, you can initiate a dispute with TransUnion to have the errors investigated and potentially corrected. This involves submitting a formal dispute online, by mail, or by phone, providing supporting documents or evidence, and waiting for TransUnion to investigate and resolve the dispute. Correcting any inaccuracies on your credit report is important since it can impact your creditworthiness and ability to get loans or credit in the future.

How to fill out transunion dispute?

To fill out a TransUnion dispute, follow these steps: 1. Obtain a copy of your credit report: You can request a copy of your credit report from TransUnion through their official website or via mail. 2. Review your credit report carefully: Read your credit report thoroughly and identify the items that you believe are inaccurate or need correction. Make note of the specific details of each item, such as the account number, date, and the reason for the dispute. 3. Access the online dispute form: Visit TransUnion's dispute resolution center on their website. Look for the option to file a dispute or access their online dispute form. 4. Begin the dispute process: Start by entering your personal information, including your name, address, date of birth, and Social Security number. Provide accurate and up-to-date contact information. 5. Identify the items you want to dispute: Select the items from your credit report that you believe are incorrect or inaccurate. 6. Submit supporting documentation: Upload any supporting documentation that you have to prove your case, such as receipts, bank statements, or any other relevant documents. This documentation will strengthen your dispute claim. 7. Explain your dispute: Provide a detailed explanation for each item you are disputing. Clearly explain the specific errors or inaccuracies and include any relevant information or context. 8. Review and submit your dispute: Carefully review all the information you have provided before submitting your dispute. Ensure that you have accurately described each item and attached the necessary supporting documentation. Once you are satisfied, submit your dispute form. 9. Confirmation of dispute: TransUnion will provide you with a confirmation number or email acknowledging the receipt of your dispute. Keep this information for future reference. 10. Follow up on your dispute: TransUnion is required to investigate your dispute within 30-45 days. During this period, they will contact the information provider to verify the accuracy of the disputed items. Continue monitoring your credit report for any changes or updates related to your dispute. Note: It is essential to repeat this process with Equifax and Experian, as errors and inaccuracies may vary among the different credit bureaus.

What is the purpose of transunion dispute?

The purpose of a TransUnion dispute is to resolve inaccuracies or errors present in a consumer's credit report maintained by TransUnion, which is one of the three major credit reporting agencies. When individuals discover incorrect information, such as inaccurate accounts, late payments, or identity theft-related issues on their credit report, they can initiate a dispute process with TransUnion to correct these errors. The objective is to ensure that the credit report accurately reflects the individual's credit history and to prevent any negative impact on their credit score or borrowing opportunities. Resolving disputes can lead to better financial management and increased trust in the information contained within credit reports.

What information must be reported on transunion dispute?

When filing a dispute with TransUnion, you will generally need to provide the following information: 1. Your personal information: This includes your full name, current address, and social security number. 2. Details of the dispute: Clearly explain the specific error or inaccuracies you have identified on your credit report. This could include incorrect personal information, inaccurate account balances, fraudulent activity, or incorrect payment history. 3. Supporting documentation: Provide any supporting documents you have that can help prove your claim, such as copies of billing statements, canceled checks, or any correspondence related to the disputed item. 4. Explanation of why you are disputing: Clearly state the reasons why you believe the information is inaccurate or incomplete. Provide a detailed explanation to support your claim. 5. Desired resolution: Indicate what action you are seeking from TransUnion. For example, you may request the removal of an erroneous item or the correction of inaccurate information. It's important to ensure that you provide accurate and complete information to strengthen your case during the dispute process.

What is the penalty for the late filing of transunion dispute?

There is no specific penalty mentioned for late filing of a TransUnion dispute. However, it is generally recommended to file a dispute as soon as possible after discovering inaccuracies on your credit report. Delaying the dispute could result in the negative information remaining on your report for a longer period of time, which in turn could impact your credit score and ability to obtain credit. Therefore, it's advisable to promptly address any inaccuracies by filing a dispute with TransUnion.

How can I send credit dispute form to be eSigned by others?

Once you are ready to share your printable credit dispute letters form, you can easily send it to others and get the eSigned document back just as quickly. Share your PDF by email, fax, text message, or USPS mail, or notarize it online. You can do all of this without ever leaving your account.

How can I get sample credit dispute letter?

The premium pdfFiller subscription gives you access to over 25M fillable templates that you can download, fill out, print, and sign. The library has state-specific transunion dispute and other forms. Find the template you need and change it using powerful tools.

Can I edit credit dispute letter template on an iOS device?

You can. Using the pdfFiller iOS app, you can edit, distribute, and sign credit report disputes form. Install it in seconds at the Apple Store. The app is free, but you must register to buy a subscription or start a free trial.